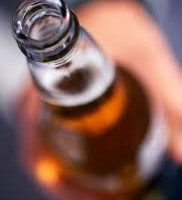 Vincennes Brewing Company was revealed by Chris and Patti Coffey of Monroe City on Thursday. The Vincennes Sun Commercial reports that the Coffeys will be partnering with William and Charlie Bedwell to specialize in locally-brewed and Indiana Craft Beers.
The idea started when Chris Coffey began brewing his own beer as a hobby. Now, he wants to move his hobby to a bigger scale.
Coffey told the newspaper that the brewing company will be a small-batch operation, which will allow them to constantly change and create new recipes. The plan is for the company to produce about 300 barrels of beer per year. The bar itself will have 14 different beers on tap.
The Vincennes Brewing Company will soon open operations at 124 Main Street, where Riverwalk Antiques currently resides. The current plan is for the brewery to open sometime this summer.